LifeStyles® Ultimate Pleasures Condoms
Ultimate Pleasures contain a variety of textured condoms designed to enhance stimulation and pleasure.
Straight fit (reservoir end)
Lubricated (non spermicidal)
Combination of textures and colours
Nominal width: 52 mm (unless otherwise stated)
Available in pack of 10 or 20
*Natural rubber latex meeting ISO4074
This product contains Natural Rubber Latex which may cause allergic reactions including anaphylactic shock if the user is allergic to latex and ALWAYS READ THE LABEL
CONDOMS SHOULD ONLY BE USED ONCE. Risks involved in re-using condoms include cross infection, tearing and loss of lubrication and strength through cleaning, all increasing the risks of STI's. SKYN® condoms are made from Polyisoprene, SKYN® condoms do not contain natural rubber latex and are a suitable choice for people with a known or suspected allergy to natural rubber latex.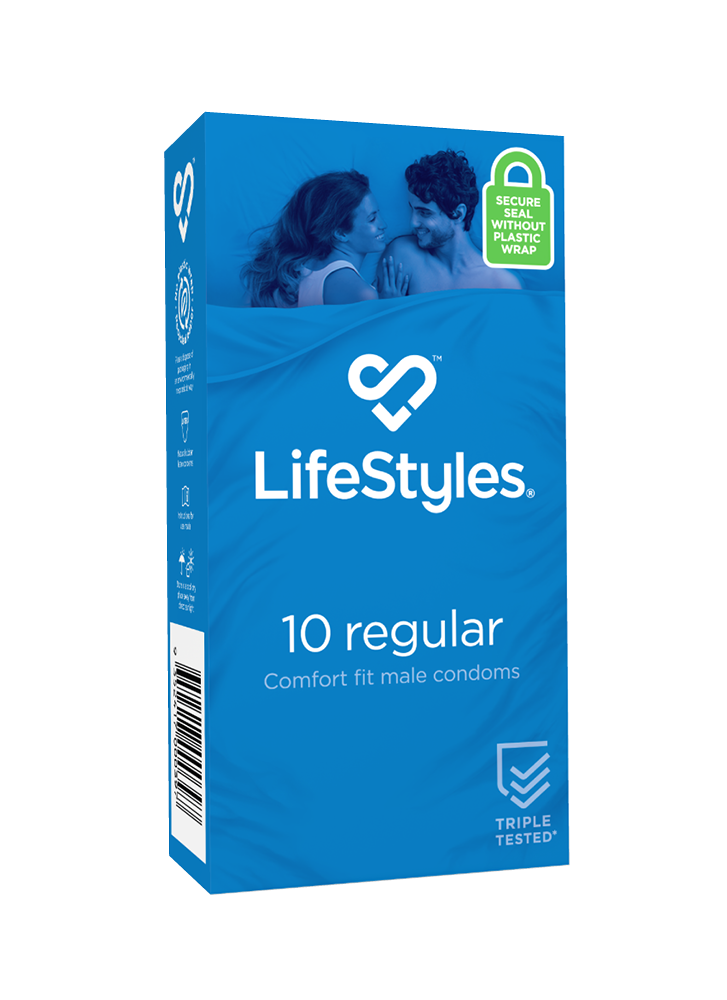 Find Your Fit
Treat the penis to a condom that fits and feels good -It'll thank you for it. Here's a bit of info will help you find your fit. Using the right size condom provides an exponential growth in pleasure.